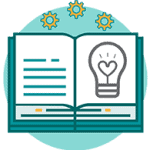 informational
Support Resources
What? No Bingo? Interview with Sherri Friend, President, and CEO at Oakwood Creative Care Q: Describe Oakwood Creative Care Day Clubs, tell us who you serve. A: We offer Day Clubs specializing in treatment beyond the traditional care model. Our innovative...
read more
Get Started Today!
A creative memory care curriculum for adult day clubs, memory care communities, and community programs that sets a new standard for engagement & interaction.
It's time to learn, laugh & create!
Explore the Store
LEARN MORE