The title of this blog is from an article that appears on the Alzheimer's Association website as a recommendation for caregivers who are looking for ways to enrich the lives of those for whom they care. Building on memories from their past, what they know, and what knowledge is comforting.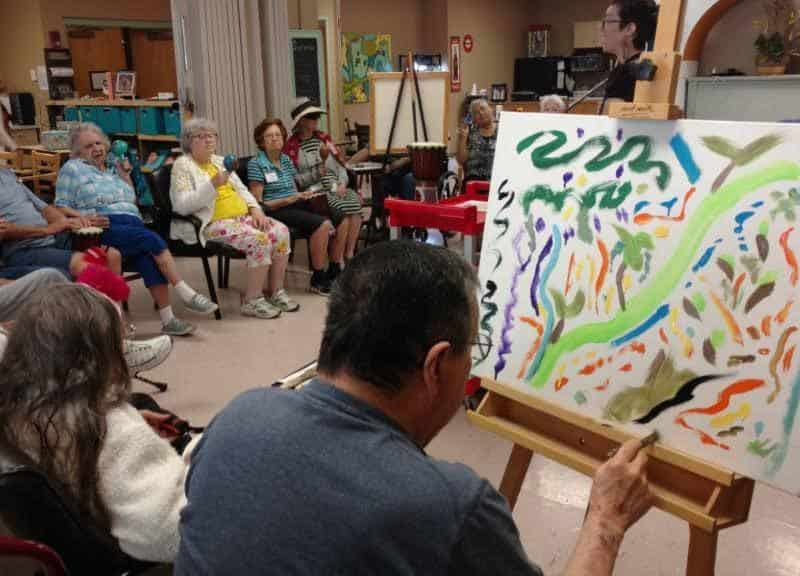 For the past five years, Oakwood Creative Care™ & ALLE Learning™ have partnered in the research and development of a new way of providing meaningful and purpose-filled experiences for those with dementia. At the beginning of our study, we found that the traditional method of placing people in front of a TV, handing out crayons, playing Bingo, or sorting socks did nothing but consume time. From global researchers, we found that these types of "activities" require passive observation and activation of existing knowledge instead of promoting sustained activation of working memory and long-term memory.
https://www.ncbi.nlm.nih.gov/pmc/articles/PMC4154531/
Using the proven theory that most people enjoy the interaction with others, as well as being treated with dignity & respect, our mission began by defining opportunities for participants to feel like the adults they are. Every day we all need opportunities to learn, to create, and to express; that is what makes us human. Instead of a coloring page, we introduce participants to a short class on Picasso, acrylic paints, and a canvas, and they experience creating a Legacy Project as a gift for a loved one. We call that a purpose-filled life!