Free Downloads
The Beach Boys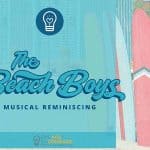 The Beach Boys are an iconic American band. The group came together in a garage to create a new type of music that gave us a glimpse into what it was like to live on the beach, in California, in the 1950s. What is your favorite Beach Boys song?
Keeping the Story Going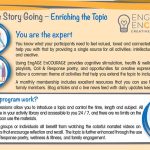 Engage Encourage is designed to provide cognitive stimulation by using adult terms, content, processes, and experiences. Enhance & enrich their quality-of-life. This is the one thing we can do, today, for our loved one. Celebrate lives well-lived.