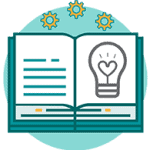 informational
Support Resources
Sherri Friend, CEO Oakwood Creative Care™ in Mesa, Arizona, has long recognized the importance of creating opportunities for participants in their program to learn, laugh and create. Science has caught up to her theories, and there is more and more data supporting the...
read more
Get Started Today!
A creative memory care curriculum for adult day clubs, memory care communities, and community programs that sets a new standard for engagement & interaction.
It's time to learn, laugh & create!
Explore the Store
LEARN MORE