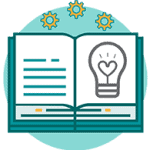 informational
Support Resources
The title of this blog is from an article that appears on the Alzheimer's Association website as a recommendation for caregivers who are looking for ways to enrich the lives of those for whom they care. Building on memories from their past, what they know, and what...
read more
Get Started Today!
A creative memory care curriculum for adult day clubs, memory care communities, and community programs that sets a new standard for engagement & interaction.
It's time to learn, laugh & create!
Explore the Store
LEARN MORE