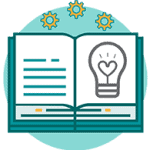 informational
Support Resources
Building an emotionally safe and positive environment plays a specific role in promoting and fostering lifelong learning during all stages of dementia. Our words carry a lot of weight to them, but our body language does a lot of the talking, too! The Marbella...
read more
Become a Member
A creative lifelong learning curriculum for adult day clubs, senior living communities, and community programs that sets a new standard for engagement & interaction.
It's time to learn, laugh & create!
What's Included
Become a Member