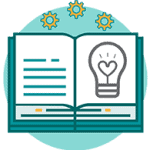 informational
Support Resources
Our team at EngAGE EnCOURAGE™ believes that good programming begins with the concepts of learning, laughing, and creating. National and international studies continue to reveal and support the importance of moving away from "institutional or child-like activities"...
read more
Get Started Today!
A creative memory care curriculum for adult day clubs, memory care communities, and community programs that sets a new standard for engagement & interaction.
It's time to learn, laugh & create!
Explore the Store
LEARN MORE